Providing Quality Work is Our Top Priority
Residential
Full Exterior and Interior Painting Services
Extensive Preparation Processes
Proper Coatings Applied To Increase Life of Substrate
Siding and Deck Sanding and Staining
Mechanical Grind, Epoxy Floors
Commercial
In-House Industrial Booth and Shop
Stain and Lacquer Finishes
Stain and Urethane Finishes
Pigmented Lacquers Custom Toners and Glazing
Pre-stain Exterior Siding and Trim
Cabinetry
Industrial Spray Booth and Shop
Stain and Lacquer Finishes
Stain and Urethane Finishes
Pigmented Lacquers
Custom Toners and Glazing
Pre-staining Exterior Siding and Trim
Infinity Painting is a locally owned and operated Reno painting services business that has served the Northern Nevada area for over 15 years. As a fully licensed and insured contractor, we want to be your custom quality paint and drywall experts. We offer a full range of services including home painting, commercial painting, drywall installation, and cabinet finishing. We put the quality of our service and finished product ahead of everything else. Our goal is to provide the highest quality service for every one of our customers, no matter the size of the project. With this goal in mind, we are differentiated from our competitors by consistently delivering the best finished product, on time and at a fair price.
Here at Infinity Painting, we value our customers and their time. We take the necessary steps to ensure that the job is done right the first time to help save you time and money. Trust us with your home or business and you will experience a whole new level of quality and customer service!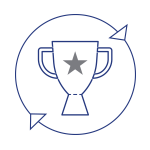 Quality is Never Compromised
At Infinity Painting, providing quality work is our top priority. As many of our customers will testify, we have never sacrificed quality for profit. Providing the highest possible quality has always been very important to us. We want our customers to be able to love the work we complete for them from the moment they see it and for years to come.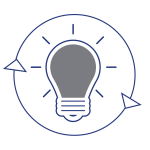 Extensive Knowledge and Skill
We strive to maintain not only the loyalty of our customers, but also our employees. Our foremen are trained in-house and provided with extensive knowledge of the work they will be doing. They are taught exactly what our expectations are and trained to the level of quality that is expected on every single job. Many of our employees have been with us for over a decade, including supervisors who have been with us over (15) years!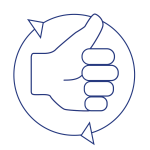 Good Reputation
Along with our commitment to quality, we also strive to get the job done right the first time. Your time and partnership with Infinity Painting is extremely valuable to us. Many of our previous customers can attest to our superior workmanship, friendly employees, and timeliness for both completing the project and responding to questions or concerns.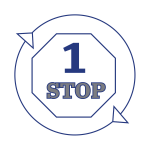 Your One-Stop-Shop
As a fully licensed and insured contractor in Nevada and California, we want to be your one stop shop. We provide a broad range of services to meet all of your construction, redesigning and remodeling needs. Whether you are looking to paint your home, refinish your cabinets, paint the entire exterior of your large commercial building, need drywall services, or need all of the above, we have you covered! Was very satisfying
Patricia & Marc S.

,

Our experience with Infinity Painting was very satisfying. Jason was enthused about our project and his team of painters were true artists and craftsmen. We are delighted with our beautiful transformed home. Recommendation
Paul C.

,

"Excellent job! I will be recommending you!" Timeliness and Professionalism
Stephanie S.

,

"Indoor and outdoor workmanship, timeliness and professionalism. They were all excellent." Best Painting Companies in Town
Choques Construction

,

"I've been in business for over 35 years, and used many painting contractors. Infinity Painting by far has been one of the best painting companies in town. I recommend them to everyone, who needs painting done…." Very Careful of Our Home
Carol B.

,

"Painters did a great job and were very nice to work with. They were also very careful of our home and with all the work they did." Absolutely Wonderful
Donna B.

,

"I called to say the crew who painted my home were absolutely wonderful, professional, and kind. They showed great teamwork. Perfect job and perfect cleanup. Thank You!" Thank you!
Chuck B

,

"Jason, many thanks for a terrific job. Victor and his crew did everything right! Please tell them thanks too!" Did everything right
Vic W.

,

"Infinity Painting did everything required without us ever having to ask." Cabinets look brand new again!
Reno, NV
,
"Infinity Painting did a fabulous job refinishing our kitchen cabinets. They look brand new again. Also they stained the outside of our home and painted the trim. Everything is perfect. They did a great job!" Regular Projects with Excellent Results
Stephen and Margaret H.

,

"Jason and Infinity Painting did an excellent job when they completely painted our custom home in 2003, we have continued to use them on regular maintenance projects with excellent results. Jason is very knowledgeable and honest."